Family Cosmetic Dentist Blog
Posts for: April, 2021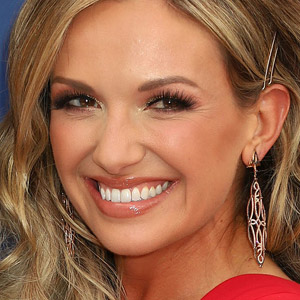 Performing for an awards show is a quite a feather in an entertainer's cap. So, up-and-coming country music star Carly Pearce was obviously excited when she gained a slot on last November's Country Music Awards. But an accident a couple of weeks before the event almost derailed her opportunity when she fell and knocked out two of her front teeth.
Fortunately, Pearce took quick action and, thanks to a skilled dental and medical team, was able to put her mouth back together before the show. Those watching her perform her hit single, "I Hope You're Happy Now," as she smiled broadly would never have known otherwise about her traumatic emergency if she hadn't spilled the beans.
Orofacial injuries can happen to anyone, not just entertainers. You or someone you love could face such an injury from a motor vehicle accident, hard sports contact or, like Pearce, a simple slip and fall. But if you also act quickly like Pearce, you may be able to minimize the injury's long-term impact on dental health and appearance.
Here are some guidelines if you suffer a dental injury:
Collect any tooth fragments. Dental injuries can result in parts of teeth—or even a whole tooth—coming out of the mouth. It may be possible, though, to use those fragments to repair the tooth. Try to retrieve and save what you can, and after rinsing off any debris with cold water, place the fragments in a container with milk.
Re-insert a knocked-out tooth. You can often save a knocked-out tooth by putting it back in its socket as soon as possible. After cleaning off any debris, hold the tooth by its crown (never the root) and place it back in the empty socket. Don't fret over getting it in perfectly—your dentist will assist its placement later. Place a piece of clean cloth or cotton over the tooth and have the injured person bite down gently but firmly to hold it in place.
See the dentist ASAP. You should immediately see a dentist if any tooth structure has been damaged, or if a tooth is loose or has been moved out of place. If you're not sure, call your dentist to see if you should come on in or if you can wait. If a dentist is not available, go immediately to an emergency room or clinic. With many dental injuries, the longer you wait, the more likely the teeth involved won't survive long-term.
A dental injury could happen in a flash, with consequences that last a lifetime. But if, like Carly Pearce, you take prompt action and obtain necessary dental care, you could save an injured tooth—and the smile that goes with it.
If you would like more information about dental injuries, please contact us or schedule a consultation. To learn more, read the Dear Doctor magazine article "The Field-Side Guide to Dental Injuries."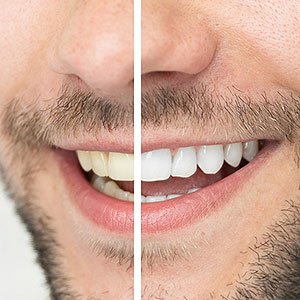 Picture yourself with a beautiful smile…what do you see? Besides straight and uniform teeth framed by the gums, you should also see one other thing indicative of a great smile—your teeth an attractive shade of translucent white.
But as you age your teeth can begin to dull as the enamel loses its translucency and the underlying dentin thickens and yellows. You no longer have the bright smile you once had in younger days.
But if the discoloration is mainly on the outer enamel, teeth whitening could be your answer for regaining your youthful smile. This is a procedure in which we apply a solution containing a bleaching agent (usually hydrogen peroxide) to your teeth. Aided by heat or light to activate it, the solution can temporarily whiten the enamel.
Teeth whitening isn't an exclusive treatment provided by a dentist—there are a number of retail products that enable you to bleach your teeth at home. But there are distinct advantages to having your teeth professionally whitened.
For one, we can control the level of brightness by adjusting the strength of the bleaching solution. This allows you to achieve the kind of look you want—from a more natural and subtler shade to a more dazzling color often called "Hollywood White."
Any external teeth whitening application will fade with time, regardless of whether they're professional or DIY. But a dental office whitening may last longer due to our stronger solutions and curing techniques. And, by caring for your whitening (by avoiding tobacco and food items that stain teeth) and obtaining occasional touch-ups in our office, the shine could last for a few years.
Again, this particular whitening technique only works with outer staining and yellowing. If your discoloration originates from inside the teeth, you'll need a more invasive method. And your teeth should be reasonably healthy before undergoing whitening.
All in all, though, teeth whitening is an easy and affordable way to brighten your smile. It could help you take years off your appearance.
If you would like more information on teeth whitening, please contact us or schedule an appointment for a consultation. You can also learn more about this topic by reading the Dear Doctor magazine article "Teeth Whitening: Brighter, Lighter, Whiter…."