Family Cosmetic Dentist Blog
Posts for tag: Veneers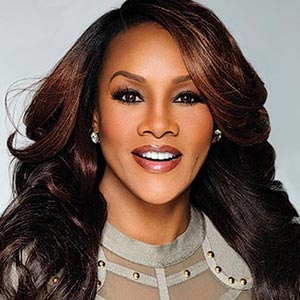 What's an actor's most important feature? According to Vivica A. Fox, whose most recent big-screen role was in Independence Day: Resurgence, it's what you see right up front.
"On screen, your smile and your eyes are the most inviting things that bring the audience in" she said. "Especially if you play the hot chick."
But like lots of people, Vivica reached a point where she felt her smile needed a little help in order to look its best. That's when she turned to a popular cosmetic dental treatment.
"I got veneers years ago," Ms. Fox told Dear Doctor magazine in a recent interview, "just because I had some gapping that probably only I noticed."
What exactly are dental veneers? Essentially, they are thin shells of lustrous porcelain that are permanently attached to the front surfaces of the teeth. Tough, lifelike and stain-resistant, they can cover up a number of defects in your smile — including stains, chips, cracks, and even minor spacing irregularities like the ones Vivica had.
Veneers have become the treatment of choice for Hollywood celebs — and lots of regular folks too — for many reasons. Unlike some treatments that can take many months, it takes just a few appointments to have veneers placed on your teeth. Because they are custom made just for you, they allow you to decide how bright you want your smile to be: anywhere from a natural pearly hue to a brilliant "Hollywood white." Best of all, they are easy to maintain, and can last for many years with only routine care.
To place traditional veneers, it's necessary to prepare the tooth by removing a small amount (a millimeter or two) of its enamel surface. This keeps it from feeling too big — but it also means the treatment can't be reversed, so once you get veneers, you'll always have them. In certain situations, "no-prep" or minimal-prep veneers, which require little or no removal of tooth enamel, may be an option for some people.
Veneers aren't the only way to create a better smile: Teeth whitening, crowns or orthodontic work may also be an alternative. But for many, veneers are the preferred option. What does Vivica think of hers?
"I love my veneers!" she declared, noting that they have held up well for over a decade.
For more information about veneers, please contact us or schedule an appointment for a consultation.
By Cornerstone Dental Group
December 26, 2018
Find out more about the cosmetic dental services we offer in Cincinnati, OH.
Have you been thinking that it's time to give your smile a little cosmetic spruce? If so, the New Year is the perfect time to consider the ways in which our Cincinnati family dentists, Dr. Ron Solomon and Dr. Angela Burleson-Ott, can give you the dream smile that you've been wanting! There are so many options that can enhance and improve your smile, here are just some of the most popular cosmetic treatments that we offer:
Dental Bonding
Do you have small chips, discolorations, or cracks in your smile? If these issues are small enough, bonding may be all you need to turn that around. During this simple and non-invasive procedure, our Cincinnati dentist will apply a tooth-colored material over these areas of the tooth to hide very minor imperfections in order to help repair teeth and improve the shape, color, and size of a tooth.
Dental Veneers
Sometimes those imperfections are just a little too much for dental bonding to handle. Fortunately, dental veneers are able to hide a variety of flaws to give you a whiter and more even smile. In fact, veneers are usually what people think of when they think of cosmetic dentistry. These ultra-thin, stain-resistant layers of porcelain are placed on the front of your teeth where they can positively alter the overall shape and color of your smile.
Teeth Whitening
If you just simply want to refresh your smile and remove yellow stains from your teeth, you've come to the right place! There are several ways in which you can get a brighter smile, and teeth whitening is one of the easiest and most convenient options. While some patients see the results they want with simple over-the-counter whitening methods, we know that this approach isn't right for everyone. No matter whether you have more serious stains or you just want to see visible results quickly, there are many reasons people turn to our professional in-office teeth whitening system. In less than one hour, we can get your smile multiple shades brighter!
Interested? Give Us a Call!
Here at Cornerstone Dental Group in Cincinnati, OH, we believe that everyone should have smiles that they are proud of. If you are interested in boosting both your smile and your self-confidence, it's time to call our office at (513) 631-8920 to let us know that you are interested in getting cosmetic dentistry!
Do you have yellowed, cracked or chipped teeth and long for a pearly white smile? If you feel that you have tried everything, but nothing has changed the way you feel about your teeth, Cornerstone Dental Group in Cincinnati, OH can help. Porcelain veneers can cover stains, chips cracks and more, and make you feel great about the way you look.
What are veneers?
Veneers are thin, porcelain shells that are bonded over the front of the tooth, creating what looks to be a whole new tooth. Veneers act as a permanent mask to cover tooth abnormalities like cracking or staining, but can also be used to improve the appearance of gaps or misaligned teeth.
What is a veneer procedure like?
Usually, veneers can be installed in two or three appointments. These appointments take place in three different parts: consultation, preparation, and installation.
The consultation appointment will be your chance to tell your dentist everything you expect from your new smile and what changes you would like to see. It is also important that you ask any questions you have about the procedure, and let your dentist know if you are worried or confused on any of the steps involved.
The teeth must now be prepared. The dentist will buff about half a millimeter of enamel off the front of the tooth, both to create a rough surface for the veneers to bond to, and to make room for the width of the veneers so they fit perfectly to the teeth. A mold is taken of your teeth that will be the basis of your new veneers and sent to a dental laboratory where the veneers are fabricated.
The veneers can now be permanently bonded to the teeth using a form of cement and a special bonding light. Your dentist may trim the veneer down to ensure the proper fit. Any excess cement will then be removed, and your dentist will check your teeth to ensure the proper bite.
Cornerstone Dental Group in Cincinnati, OH are experts in veneers and dedicated to friendly and professional care for every patient. If you want to make the leap from yellowed, chipped teeth to bright, brilliant smile, call (513) 631-8920 to schedule your consultation today.