Family Cosmetic Dentist Blog
Posts for tag: oral surgery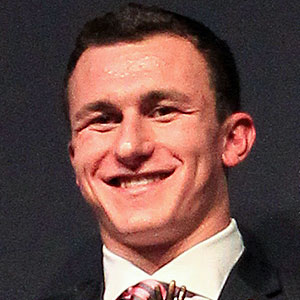 QB sensation Johnny Manziel has had a varied career in professional football. After playing two seasons for the NFL Cleveland Browns, he quarterbacked for a number of teams in the Canadian Football League. More recently, he joined the Zappers in the new Fan Controlled Football league (FCF). But then with only a few games under his belt, he was waylaid by an emergency dental situation.
It's unclear what the situation was, but it was serious enough to involve oral surgery. As a result, he was forced to miss the Zappers' final regular-season game. His experience is a reminder that some dental problems can't wait—you have to attend to them immediately or risk severe long-term consequences.
Manziel's recent dental problem also highlights a very important specialty of dentistry—oral surgery. Oral surgeons are uniquely trained and qualified to treat and correct a number of oral problems.
Tooth extraction. Although some teeth can be removed by a general dentist, some have complications like multiple roots or impaction that make regular extractions problematic. An oral surgeon may be needed to surgically remove these kinds of problem teeth.
Disease. Oral surgeons often intervene with diseases attacking areas involving the jaws or face. This includes serious infections that could become life-threatening if they're not promptly treated by surgical means.
Bite improvement. Some poor bites (malocclusions) arise from a mismatch in the sizes of the jaws.  An oral surgeon may be able to correct this through orthognathic surgery to reposition the jaw to the skull. This may compensate for the difference in jaw sizes and reduce the bite problem.
Implants. Dental implants are one of the best ways to replace teeth, either as a standalone tooth or as support for a fixed dental bridge or a removable denture.  In some cases, it may be better for an oral surgeon to place the implants into a patient's jawbone.
Reconstruction. Injuries or birth defects like a cleft lip or palate can alter the appearance and function of the face, jaws or mouth. An oral surgeon may be able to perform procedures that repair the damage and correct oral or facial deformities.
Sleep apnea. Obstructive sleep apnea is usually caused by the tongue relaxing against the back of the throat during sleep and blocking the airway. But other anatomical structures like tonsils or adenoids can do the same thing. An oral surgeon could address this situation by surgically altering obstructing tissues.
It's likely most of your dental care won't require the services of an oral surgeon. But when you do need surgical treatment, like Johnny Manziel, these dental specialists can make a big difference in your oral health.
If you would like more information about oral surgery, please contact us or schedule a consultation.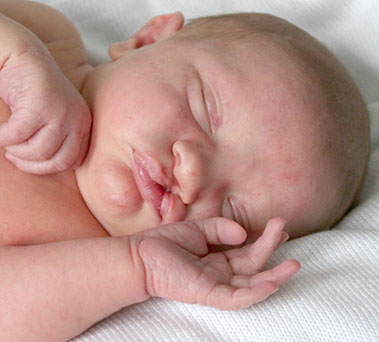 One in 700 babies are born each year with a cleft lip, a cleft palate or both. Besides its devastating emotional and social impact, this common birth defect can also jeopardize a child's long-term health. Fortunately, incredible progress has occurred in the last half century repairing cleft defects. Today's children with these birth defects often enter adulthood with a normal appearance and better overall health.
A cleft is a gap in the mouth or face that typically forms during early pregnancy. It often affects the upper lip, the soft and hard palates, the nose or (rarely) the cheek and eye areas. Clefts can form in one or more structures, on one side of the face or on both. Why they form isn't fully understood, but they seem connected to a mother's vitamin deficiencies or to mother-fetus exposure to toxic substances or infections.
Before the 1950s there was little that could be done to repair clefts. That changed with a monumental discovery by Dr. Ralph Millard, a U.S. Navy surgeon stationed in Korea: Reviewing cleft photos, Dr. Millard realized the "missing" tissue wasn't missing—only misplaced. He developed the first technique to utilize this misplaced tissue to repair the cleft.
Today, skilled surgical teams have improved on Dr. Millard's efforts to not only repair the clefts but also restore balance and symmetry to the face. These teams are composed of various oral and dental specialties, including general dentists who care for the patient's teeth and prevent disease during the long repair process.
Cleft repairs are usually done in stages, beginning with initial lip repair around 3-6 months of age and, if necessary, palate repair around 6-12 months. Depending on the nature and degree of the cleft, subsequent surgeries might be needed throughout childhood to "polish" the original repairs, as well as cosmetic dental work like implants, crowns or bridgework.
In addition to the surgical team's skill and artistry, cleft repair also requires courage, strength and perseverance from patients and their parents, and support from extended family and friends. The end result, though, can be truly amazing and well worth the challenging road to get there.
If you would like more information on repairing cleft birth defects, please contact us or schedule an appointment for a consultation. You can also learn more about this topic by reading the Dear Doctor magazine article "Cleft Lip & Cleft Palate."